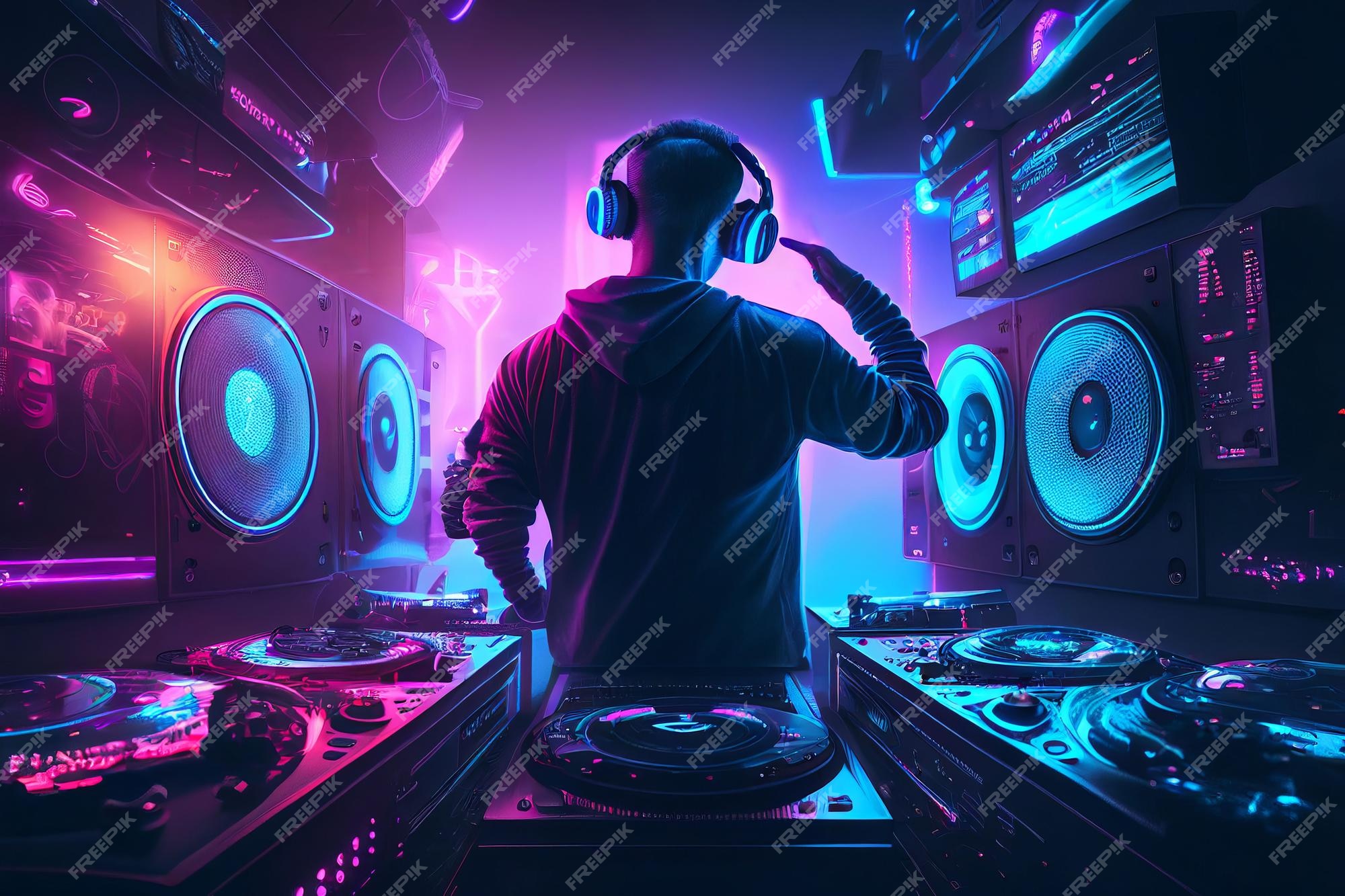 ‍
Image Source: FreeImages‍
As a DJ, I never thought that my passion for music would lead me to become an AI jockey. It all started when I realized that the music industry was evolving, and DJs were no longer just playing records. In a similar spirit, the role of the copywriter has expanded beyond that of content creator. In this piece, I'll discuss how artificial intelligence (AI) is altering the copywriting industry and why you should consider hiring a copywriter who can mix AI beats.
Disc Jockeys vs AI Jockeys
As a DJ, my job was to mix and match songs to create a unique sound and keep the party going. In the same way, copywriters mix word choices to craft original messages that will attract and compel audiences to take some sort of action. However, with the rise of AI technology, the role of DJs and copywriters has evolved. AI uses algorithms and machine learning to create unique music, while copywriters use subtle nuances to create unique and effective content. When mixed, they create a whole new way of attracting and retaining viewers, which ultimately achieves the desired outcome.
How AI Jockeys are Changing the Copywriting Industry
Copywriting is more than just creativity—if you want creative writing, hire a creative writer. Copywriting is a different form of writing that requires measuring everything and is data-driven. Writing content that connects with its target audience and compels them to act requires both data and imagination. However, science comes first, followed by creativity or art. As a result, copywriters gain deeper insight into their target audience's demographics, psychographics, pain points, and desires. If you want to make any money, it must be measured. That is when your copy begins to resemble your online salesman, and whether or not you make money with that initiative is directly impacted.
Adding the power of AI to your arsenal, together with google, market research platforms, online forums and communities, social media platforms, and industry-specific databases can only increase your chances of success.
Some may fear that AI is taking over human jobs, the reality is that they are augmenting human skills. AI is not here to replace humans. Instead, it is here to enhance our skills and save us time.
What Businesses Benefit the Most from Copywriters Who Integrate AI into their Copy
Businesses that operate in highly competitive industries, such as e-commerce and digital marketing, can benefit the most from copywriters who integrate AI into their copy. These businesses need to create content that stands out from the competition and resonates with their target audience.
For example, an e-commerce business that sells beauty products can hire a copywriter that uses AI technology to analyze customer reviews and create product descriptions that highlight the benefits of the products. By doing so, they can attract more customers and increase sales.
Similarly, a digital marketing agency can use AI technology to analyze data on their clients' target audience and create content that resonates with them. This can help the agency to create more effective marketing campaigns and increase their clients' ROI.
Top 8 Benefits to Hiring a Copywriter (aka AI Jockey) Who Integrates AI into their Copywriting
Enhanced Creativity: AI can help copywriters generate new ideas and suggest keywords to optimize the content for search engines, resulting in more creative and effective content.
Improved Efficiency: AI can analyze data and provide insights into what resonates with the target audience, saving copywriters time and allowing them to focus on more important tasks.
Increased Engagement: By using AI, copywriters can create content that resonates with the target audience, resulting in increased engagement and higher conversion rates.
Better Targeting: AI jockeys can analyze data on the target audience and create content that is tailored to their preferences, resulting in more effective marketing campaigns.
Improved SEO: By suggesting keywords and optimizing content for search engines, AI jockeys can help businesses rank higher on search engine results pages (SERPs).
Cost-Effective: By saving time and increasing efficiency, AI jockeys can help businesses save money on copywriting and marketing expenses.
Accurate Data Analysis: AI jockeys can analyze large amounts of data and provide accurate insights into the target audience, resulting in more effective marketing campaigns.
Peek into the Future: By analyzing data and predicting trends, AI jockeys can help businesses stay ahead of the competition and adapt to changing market conditions.
Start Mixing Ideas
In conclusion, the role of copywriters is evolving, and AI technology is playing a significant role in this evolution. By hiring a copywriter who integrates AI into their direct response copywriting, businesses will get more effective and engaging content that resonates with their target audience. Consider integrating the services of an AI Jockey into your marketing strategy if you are a business owner, digital marketer, or simply have something to sell. Start mixing ideas today and see the benefits of the copywriting and AI duo firsthand.
Hire a AI Jockey Today
and see your business groove